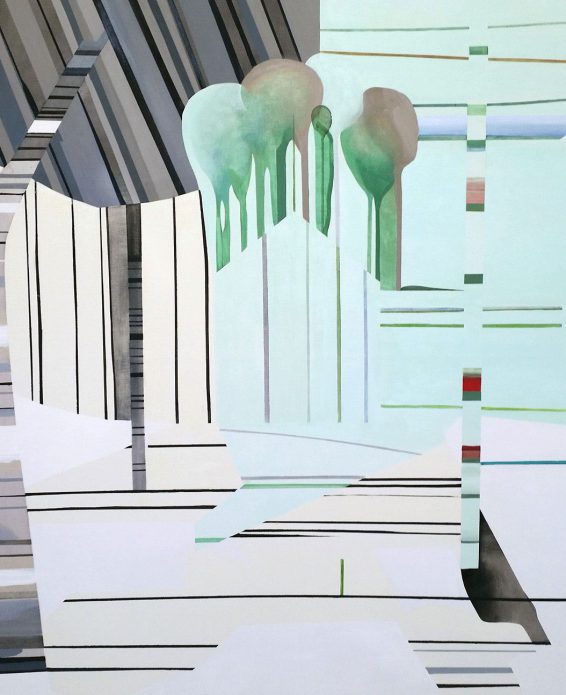 Next exhibition:
Henrik Samuelsson, "Frozen Orbit". Opening:
August, Thursday 23, 17 – 20 p.m
The exhibition takes place at the Royal Academy of Fine Arts, Stockholm, in collaboration with Galleri Flach and Galerie Laurent Godin, Paris
Galleri Flach has a new address and a new location:
Jakobsgatan 27 C / Fredsgatan 12, 4 th floor, 111 52 Stockholm (the building of the Royal Academy of Fine Art), showroom and exhibitions.
On going exhibitions with the gallery's artists:
Julia Selin, "The Painter", group exhibition, June 16 – September 30, 2018. Strandverket, Marstrand, Sweden.
https://strandverket.se/evenemang/the-painter-grupputstallning/
Fredrik Wretman, "Flames, Caves, Portals and Flowers", June 9 – July 29, Olseröds Konsthall, Olseröd, Sweden.
https://olserodskonsthall.se/utstallningar/
Kristina Bength, "Unfold a place", group exhibition, July 5 – Sept 16, Ottilia Adelborg Museum, Gagnef, Sweden. Curator: Sara Rossling.
http://ottiliaadelborgmuseet.se/unfold-a-place
Jorma Puranen, "Lumières nordiques", un parcours photographiques en Normandie. Group exhibition, April 7, 2018 – January 27, 2019, France.
Andreas Johansson, "No Ordinary Moments", group exhibition, April 11, 2018 – January 6, 2019, EMMA, Espoo Museum of Modern Art Collection, Espoo, Finland